If you are a literary publisher, please click here to know more about the National Arts Council's available grants for your company to venture overseas.
If you want support for documenting your community's heritage or other heritage projects, please click here to know more about the National Heritage Board's available grants. 
For publishers, please click the links below for information about grants from Enterprise Singapore.
International Marketing Activities Programme (iMAP)

SBPA would like to invite members and publishers to join us in celebrating this significant milestone at an evening gala event in the Arts House.
Highlights of the programme include:
Announcement of Book Awards 2018 winners
Honouring our past Presidents
Visit the 50th Anniversary page here to find out more!
Meet the Publishers: Picture Book Publishing
As part of our 50th Anniversary celebrations this year, SBPA and Singapore Book Council will be organizing a series of FREE talks by publishers.

Join us on Saturday, 25 August (10am-12pm) for a session on Picture Book Publishing by Edmund Wee from Epigram Books. 
Refreshments will be provided.
As seats are limited, please RSVP at info@singaporebookpublishers.sg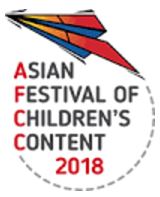 ASIAN FESTIVAL OF CHILDREN'S CONTENT 2018
6-8 September 2018, Singapore
Do you write or illustrate stories for children? Are you looking for the hottest new trend in YA novels? Are you looking for the latest tips and techniques in early literacy? If so, the AFCC in Singapore is the place to be! You can explore the Asian market with publishing and media professionals, network with distinguished authors and illustrators, learn important information on early literacy from childhood experts, and find the latest books and content from Asia and beyond.
Visit the official website here to find out more!